BAHIA 46 CATAMARAN
Sleeps 8 guests in four double staterooms, crew quarters for two forward. Four heads.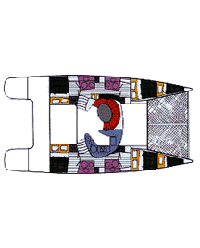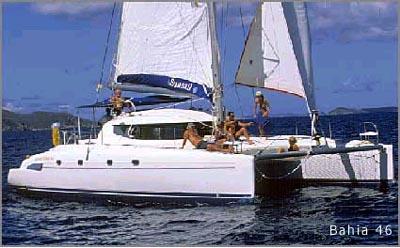 [top]

VENEZIA 42 CATAMARAN
Sleeps 6 guests with two crew, in four double staterooms, two heads. Very roomy, easy to sail, we had a ball on her a few years back in Antigua and Guadeloupe.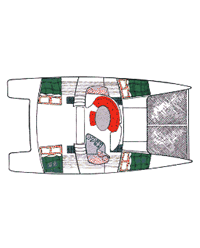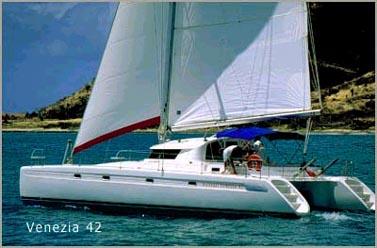 [top]

BENETEAU 50
Sleeps 10 guests (though 8 is preferable), two crew bunks, five heads. While five heads sounds like a good idea for privacy and not being rushed, it tends to give the impression that you can stay under the shower longer and therefore use up too much water. But this is a nice boat so what the heck!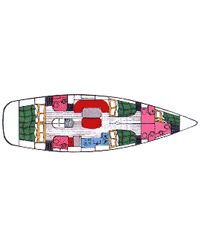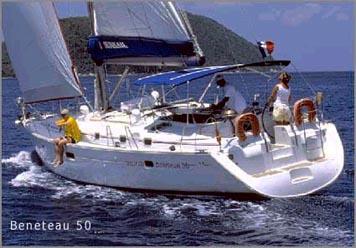 [top]

SUN ODYSSEY 42.2
Sleeps 6 guests in three double staterooms, two heads, great for two-three couples plus crew, or one couple for a romantic getaway or second honeymoon. Because it has a bunk bed arrangement, it is a great boat for kids. It works for two couples each bringing one child or one couple with three kids. Otherwise, two couples aft with the crew forward is the perfect combination for this yacht.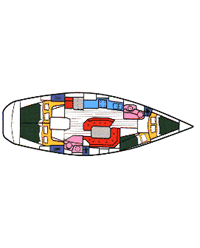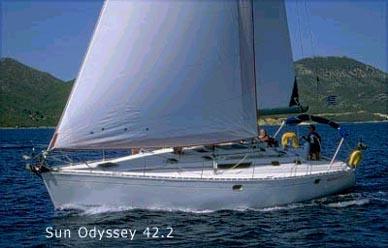 [top]